Dip. Tap. Perfect Nails.
You love it, we're obsessed. Introducing Powder Perfection - acrylic nails reinvented with a faster, easier and odor free formula with gel like shine. Now available in 100 iconic OPI shades.
What is Powder Perfection?
With gel-like shine and durable wear for 14+ days, Powder Perfection uses a unique technology designed for protection. A great alternative to traditional acrylics with no light curing, this chip-resistant powder gives a protective overlay on the natural nail with perfect color. The ideal solution for those with weak nails, this magic powder is super easy to soak off and remove.
3 Step Application
Easy steps to game changing nail color.
2+ weeks of wear
This super powder gives a protective overlay over nails to ensure long lasting wear for 14+ days.
100 colors!
It's raining nail shades! With 51 new shades of nail color there are now 100 shades of Powder Perfection available.
Dip Into Durabiity
Get the most out of your mani. Dip into chip free, vibrant color that lasts until you take it off.
The finishing touch: Clear Color Set Powder
Our magic formula that creates a protective barrier to allow for smoothing and shaping while ensuring perfect nail color.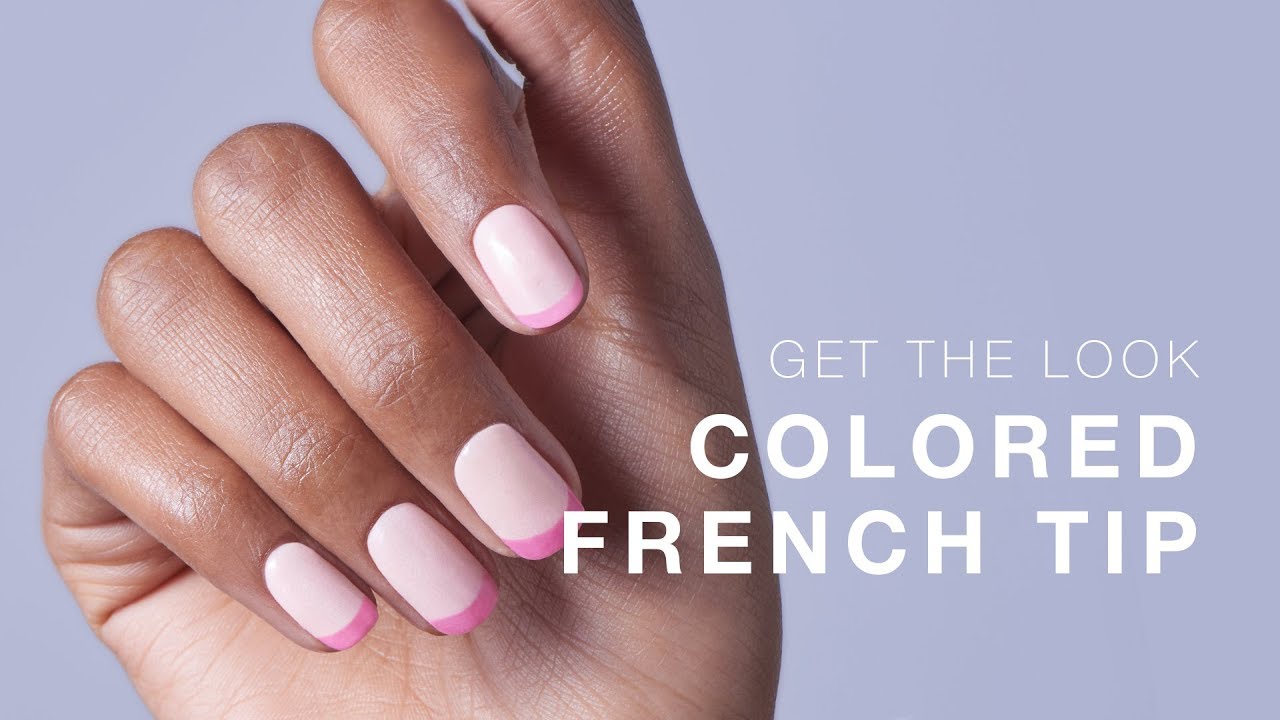 <div class="entity entity-field-collection-item field-collection-item-field-videos clearfix" about="/field-collection/field-videos/400626" typeof=""> <div class="content"> <div class="field field-name-field-video field-type-file field-label-hidden field-wrapper"><div id="file-104210" class="file file-video file-video-youtube"> <h2 class="element-invisible"><a href="/files/colored-french-tip-tutorial-using-dipping-powder">Colored French Tip Tutorial using Dipping Powder</a></h2> <div class="content"> <div class="media-youtube-video media-youtube-2"> <iframe class="media-youtube-player" id="media-youtube-xqdoxnslvlg" width="640" height="390" title="Colored French Tip Tutorial using Dipping Powder" src="https://www.youtube.com/embed/xqDOxNSlvlg?wmode=opaque&controls=&enablejsapi=1&modestbranding=1&playerapiid=media-youtube-xqdoxnslvlg&rel=0&showinfo=0&color=white&autohide=1" name="Colored French Tip Tutorial using Dipping Powder" frameborder="0" allowfullscreen>Video of Colored French Tip Tutorial using Dipping Powder</iframe> </div> </div> </div> </div><div class="field field-name-field-fc-short-description field-type-text-long field-label-hidden field-wrapper"><p class="rtecenter"><a class="paragraph-button" href="/sites/default/files/18_1028_french_tip_application_pgs.pdf" style="border-style:solid;border-width:1px;border-color:inherit;" target="_blank">DOWNLOAD TUTORIAL</a></p> </div><div class="field field-name-field-fc-title field-type-text field-label-above field-wrapper"><div class="field-label">Fc title:&nbsp;</div>FRENCH TIPS</div> </div> </div>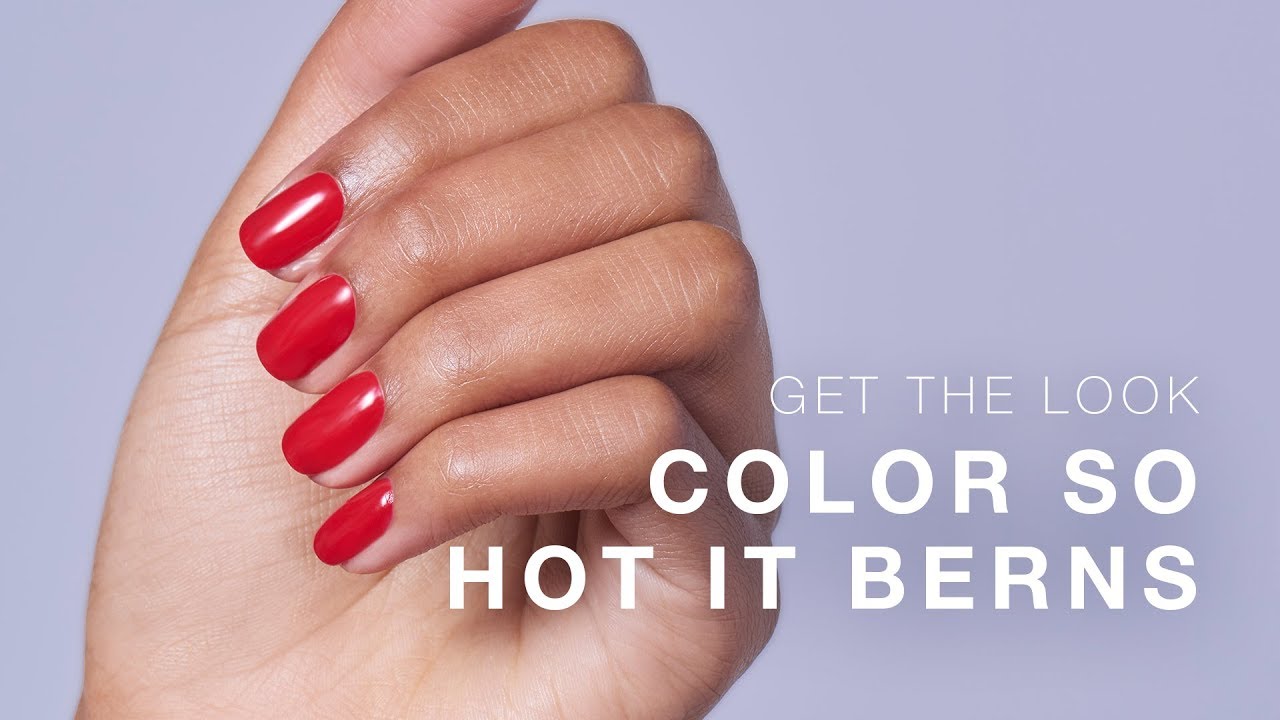 <div class="entity entity-field-collection-item field-collection-item-field-videos clearfix" about="/field-collection/field-videos/400628" typeof=""> <div class="content"> <div class="field field-name-field-video field-type-file field-label-hidden field-wrapper"><div id="file-104211" class="file file-video file-video-youtube"> <h2 class="element-invisible"><a href="/files/powder-perfection-application-tutorial-color-so-hot-it-berns">Powder Perfection Application Tutorial | Color So Hot It Berns</a></h2> <div class="content"> <div class="media-youtube-video media-youtube-3"> <iframe class="media-youtube-player" id="media-youtube-umxueuyp5zq" width="640" height="390" title="Powder Perfection Application Tutorial | Color So Hot It Berns" src="https://www.youtube.com/embed/uMXuEUYP5zQ?wmode=opaque&controls=&enablejsapi=1&modestbranding=1&playerapiid=media-youtube-umxueuyp5zq&rel=0&showinfo=0&color=white&autohide=1" name="Powder Perfection Application Tutorial | Color So Hot It Berns" frameborder="0" allowfullscreen>Video of Powder Perfection Application Tutorial | Color So Hot It Berns</iframe> </div> </div> </div> </div><div class="field field-name-field-fc-short-description field-type-text-long field-label-hidden field-wrapper"><p class="rtecenter"><a class="paragraph-button" href="/sites/default/files/18_1028_powder_perfection_application_pgs.pdf" style="border-style:solid;border-width:1px;border-color:inherit;" target="_blank">DOWNLOAD TUTORIAL</a></p> </div><div class="field field-name-field-fc-title field-type-text field-label-above field-wrapper"><div class="field-label">Fc title:&nbsp;</div>APPLICATION</div> </div> </div>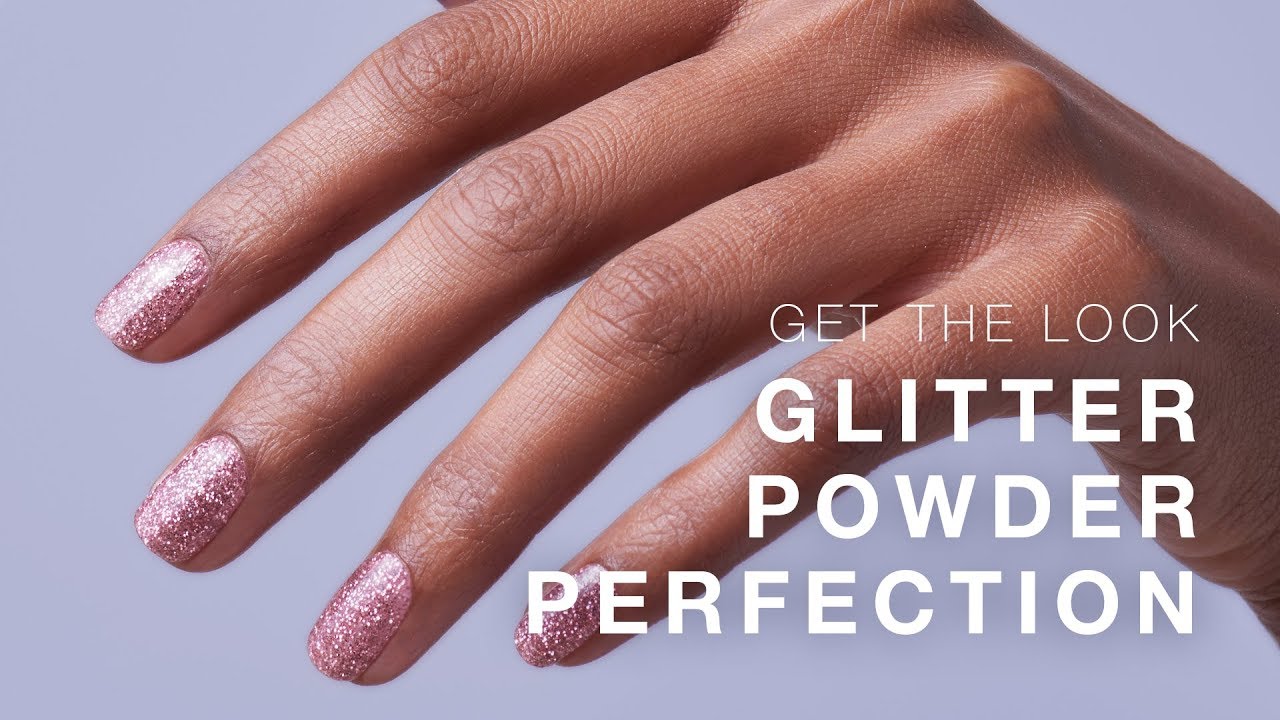 <div class="entity entity-field-collection-item field-collection-item-field-videos clearfix" about="/field-collection/field-videos/400630" typeof=""> <div class="content"> <div class="field field-name-field-video field-type-file field-label-hidden field-wrapper"><div id="file-104212" class="file file-video file-video-youtube"> <h2 class="element-invisible"><a href="/files/glitter-dipping-powder-application-tutorial">Glitter Dipping Powder Application Tutorial</a></h2> <div class="content"> <div class="media-youtube-video media-youtube-4"> <iframe class="media-youtube-player" id="media-youtube-co-d8gg0cbm" width="640" height="390" title="Glitter Dipping Powder Application Tutorial" src="https://www.youtube.com/embed/CO-d8gG0cbM?wmode=opaque&controls=&enablejsapi=1&modestbranding=1&playerapiid=media-youtube-co-d8gg0cbm&rel=0&showinfo=0&color=white&autohide=1" name="Glitter Dipping Powder Application Tutorial" frameborder="0" allowfullscreen>Video of Glitter Dipping Powder Application Tutorial</iframe> </div> </div> </div> </div><div class="field field-name-field-fc-short-description field-type-text-long field-label-hidden field-wrapper"><p class="rtecenter"><a class="paragraph-button" href="/sites/default/files/18_1028_raw_glitter_pgs.pdf" style="border-style:solid;border-width:1px;border-color:inherit;" target="_blank">DOWNLOAD TUTORIAL</a></p> </div><div class="field field-name-field-fc-title field-type-text field-label-above field-wrapper"><div class="field-label">Fc title:&nbsp;</div>GLITTER</div> </div> </div>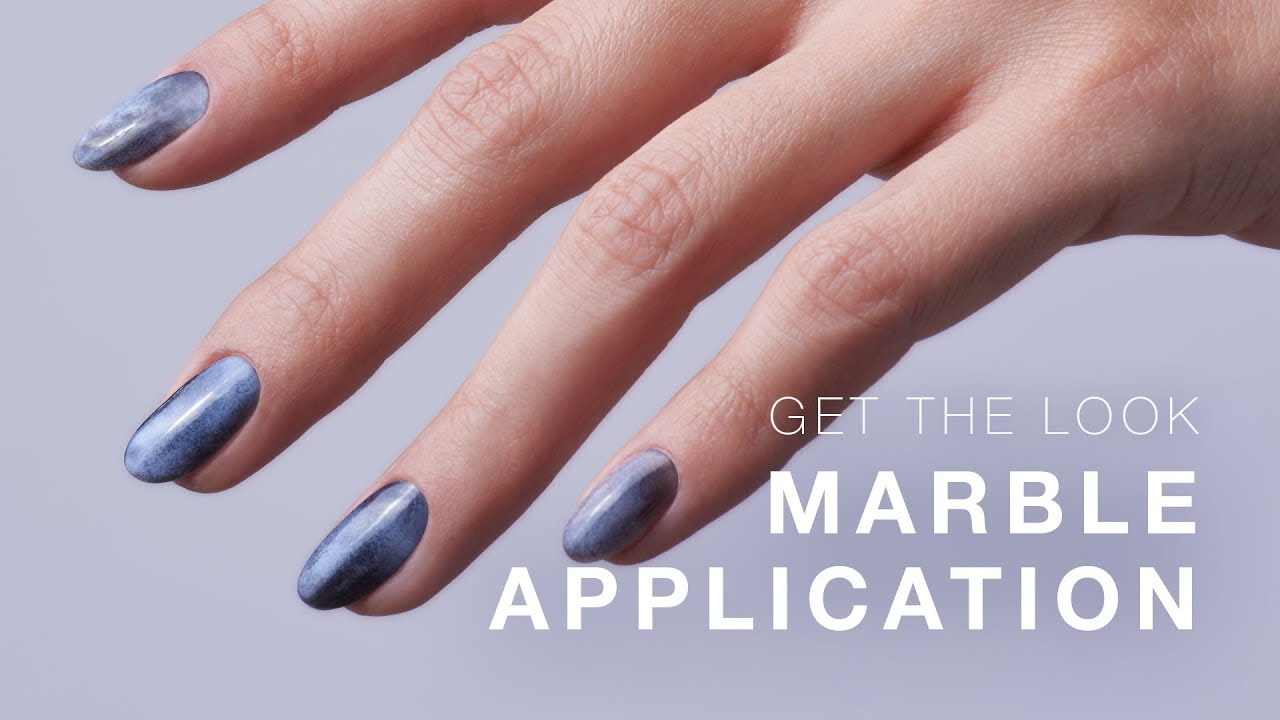 <div class="entity entity-field-collection-item field-collection-item-field-videos clearfix" about="/field-collection/field-videos/400632" typeof=""> <div class="content"> <div class="field field-name-field-video field-type-file field-label-hidden field-wrapper"><div id="file-104213" class="file file-video file-video-youtube"> <h2 class="element-invisible"><a href="/files/marble-nails-application-opi-powder-perfection">Marble Nails Application | OPI Powder Perfection</a></h2> <div class="content"> <div class="media-youtube-video media-youtube-5"> <iframe class="media-youtube-player" id="media-youtube-o7ugg0ieqh8" width="640" height="390" title="Marble Nails Application | OPI Powder Perfection" src="https://www.youtube.com/embed/O7ugg0IeQh8?wmode=opaque&controls=&enablejsapi=1&modestbranding=1&playerapiid=media-youtube-o7ugg0ieqh8&rel=0&showinfo=0&color=white&autohide=1" name="Marble Nails Application | OPI Powder Perfection" frameborder="0" allowfullscreen>Video of Marble Nails Application | OPI Powder Perfection</iframe> </div> </div> </div> </div><div class="field field-name-field-fc-short-description field-type-text-long field-label-hidden field-wrapper"><p class="rtecenter"><a class="paragraph-button" href="/sites/default/files/18_1028_marble_application_pgs.pdf" style="border-style:solid;border-width:1px;border-color:inherit;" target="_blank">DOWNLOAD TUTORIAL</a></p> </div><div class="field field-name-field-fc-title field-type-text field-label-above field-wrapper"><div class="field-label">Fc title:&nbsp;</div>MARBLE</div> </div> </div>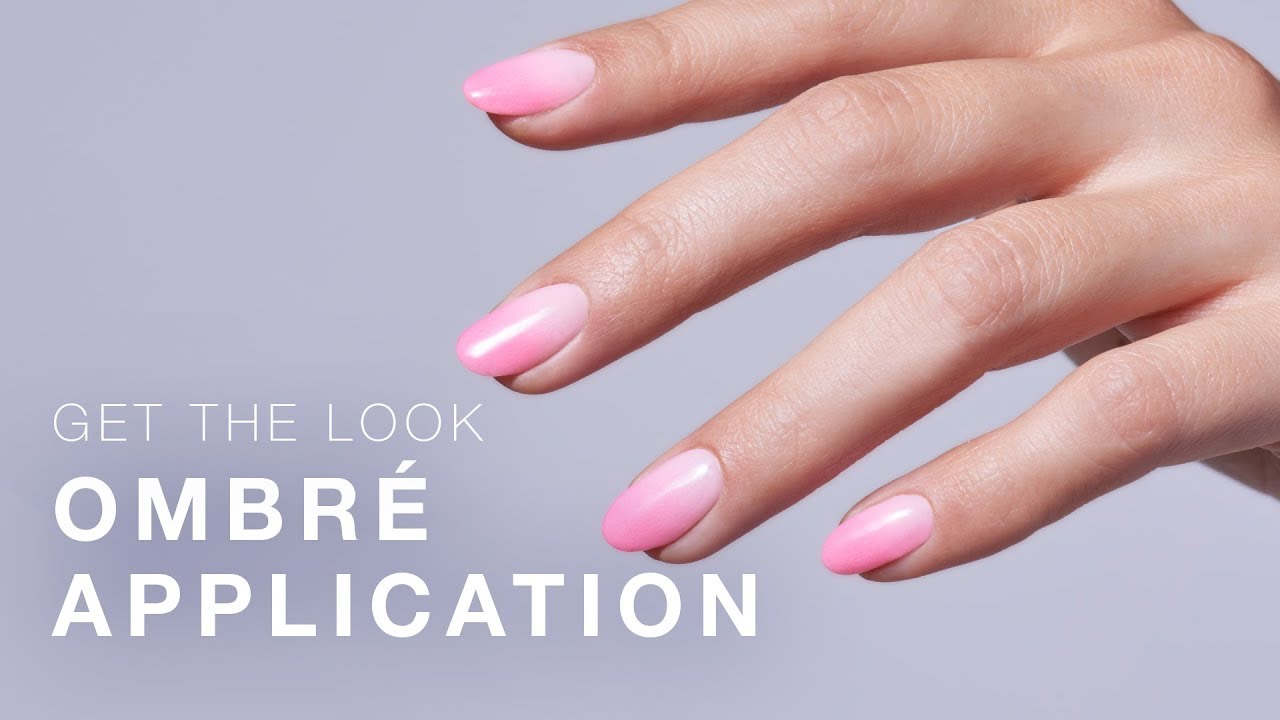 <div class="entity entity-field-collection-item field-collection-item-field-videos clearfix" about="/field-collection/field-videos/400634" typeof=""> <div class="content"> <div class="field field-name-field-video field-type-file field-label-hidden field-wrapper"><div id="file-104214" class="file file-video file-video-youtube"> <h2 class="element-invisible"><a href="/files/ombre-nails-application-opi-powder-perfection">Ombre Nails Application | OPI Powder Perfection</a></h2> <div class="content"> <div class="media-youtube-video media-youtube-6"> <iframe class="media-youtube-player" id="media-youtube-ja3-godeies" width="640" height="390" title="Ombre Nails Application | OPI Powder Perfection" src="https://www.youtube.com/embed/JA3-goDeiEs?wmode=opaque&controls=&enablejsapi=1&modestbranding=1&playerapiid=media-youtube-ja3-godeies&rel=0&showinfo=0&color=white&autohide=1" name="Ombre Nails Application | OPI Powder Perfection" frameborder="0" allowfullscreen>Video of Ombre Nails Application | OPI Powder Perfection</iframe> </div> </div> </div> </div><div class="field field-name-field-fc-short-description field-type-text-long field-label-hidden field-wrapper"><p class="rtecenter"><a class="paragraph-button" href="https://www.opi.com/sites/default/files/18_1028_ombre_application_pink.pdf" style="border-style:solid;border-width:1px;border-color:inherit;" target="_blank">DOWNLOAD TUTORIAL</a></p> </div><div class="field field-name-field-fc-title field-type-text field-label-above field-wrapper"><div class="field-label">Fc title:&nbsp;</div>OMBRE</div> </div> </div>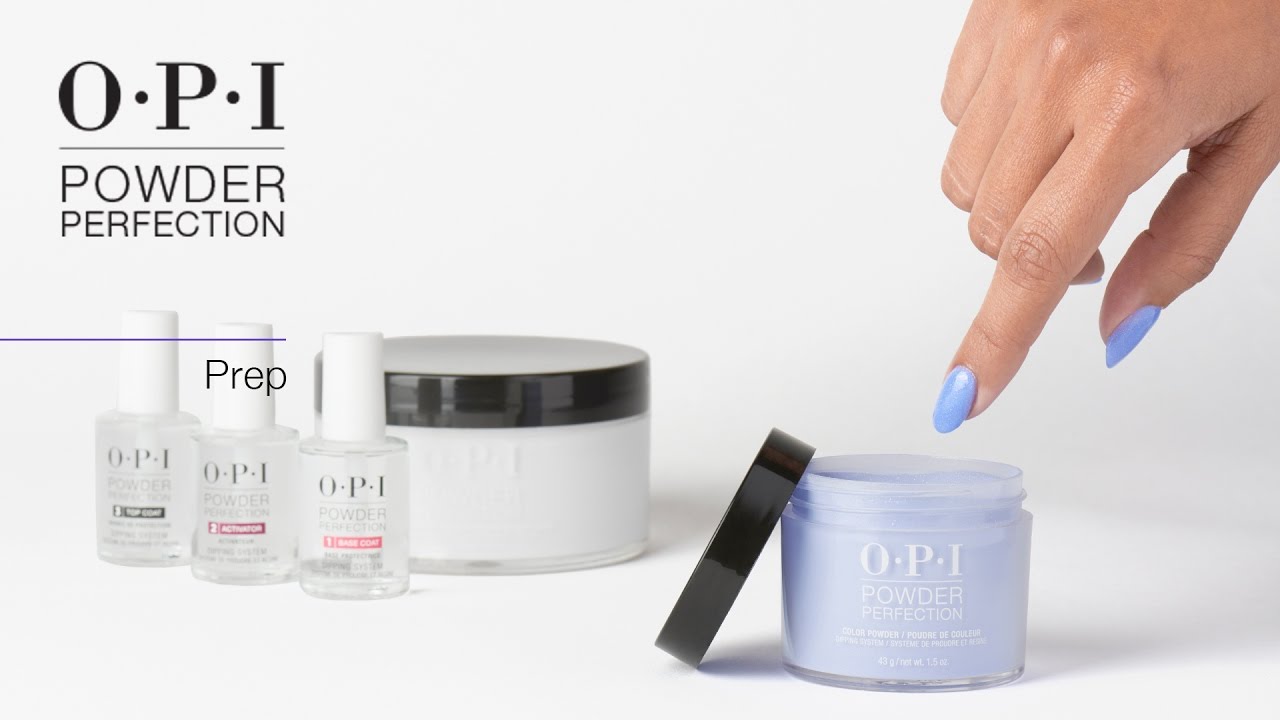 <div class="entity entity-field-collection-item field-collection-item-field-videos clearfix" about="/field-collection/field-videos/400608" typeof=""> <div class="content"> <div class="field field-name-field-video field-type-file field-label-hidden field-wrapper"><div id="file-83021" class="file file-video file-video-youtube"> <h2 class="element-invisible"><a href="/files/powder-perfection-prep">Powder Perfection | Prep</a></h2> <div class="content"> <div class="media-youtube-video media-youtube-7"> <iframe class="media-youtube-player" id="media-youtube-fvmw40c7dh8" width="640" height="390" title="Powder Perfection | Prep" src="https://www.youtube.com/embed/FvMw40c7DH8?wmode=opaque&controls=&enablejsapi=1&modestbranding=1&playerapiid=media-youtube-fvmw40c7dh8&rel=0&showinfo=0&color=white&autohide=1" name="Powder Perfection | Prep" frameborder="0" allowfullscreen>Video of Powder Perfection | Prep</iframe> </div> </div> </div> </div><div class="field field-name-field-fc-short-description field-type-text-long field-label-hidden field-wrapper"><p class="rtecenter"><a class="paragraph-button" href="/sites/default/files/18_1028_prep_spd.pdf" style="border-style:solid;border-width:1px;border-color:inherit;" target="_blank">DOWNLOAD TUTORIAL</a></p> </div><div class="field field-name-field-fc-title field-type-text field-label-above field-wrapper"><div class="field-label">Fc title:&nbsp;</div>PREP</div> </div> </div>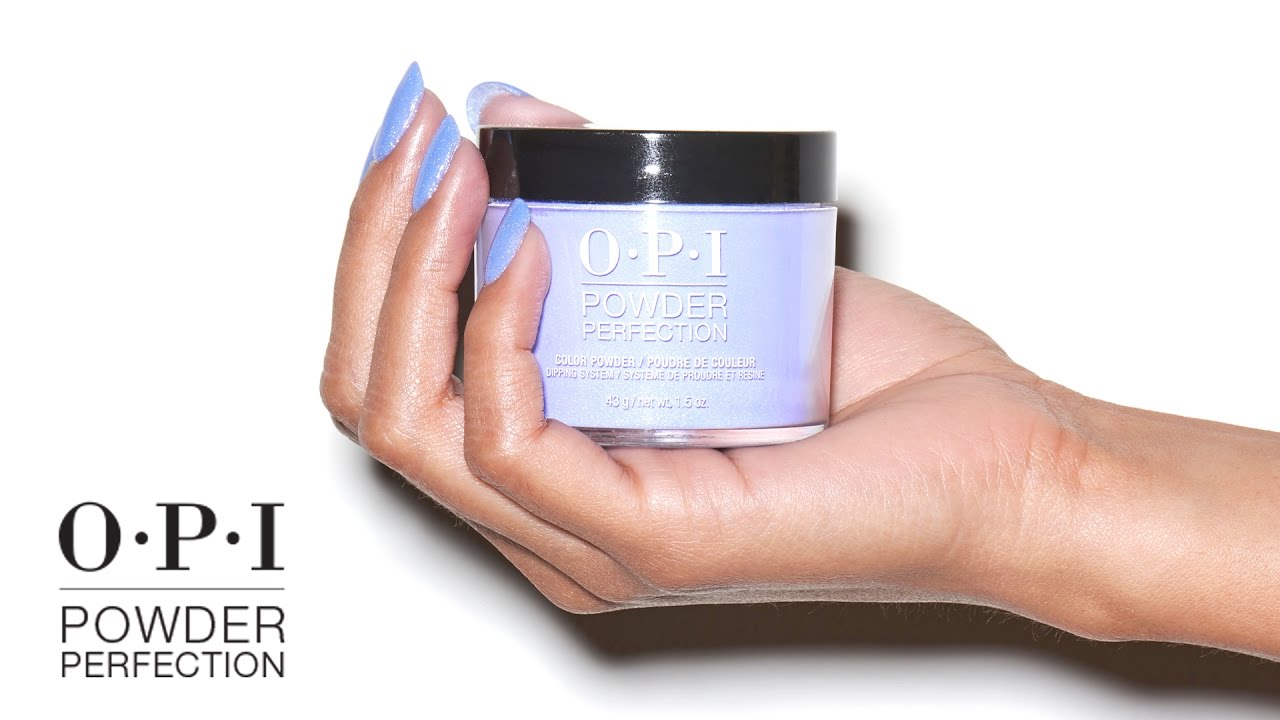 <div class="entity entity-field-collection-item field-collection-item-field-videos clearfix" about="/field-collection/field-videos/400609" typeof=""> <div class="content"> <div class="field field-name-field-video field-type-file field-label-hidden field-wrapper"><div id="file-83026" class="file file-video file-video-youtube"> <h2 class="element-invisible"><a href="/files/powder-perfection-tutorial-application">Powder Perfection Tutorial | Application</a></h2> <div class="content"> <div class="media-youtube-video media-youtube-8"> <iframe class="media-youtube-player" id="media-youtube-jv1oasu3kig" width="640" height="390" title="Powder Perfection Tutorial | Application" src="https://www.youtube.com/embed/jV1oaSU3Kig?wmode=opaque&controls=&enablejsapi=1&modestbranding=1&playerapiid=media-youtube-jv1oasu3kig&rel=0&showinfo=0&color=white&autohide=1" name="Powder Perfection Tutorial | Application" frameborder="0" allowfullscreen>Video of Powder Perfection Tutorial | Application</iframe> </div> </div> </div> </div><div class="field field-name-field-fc-short-description field-type-text-long field-label-hidden field-wrapper"><p class="rtecenter"><a class="paragraph-button" href="/sites/default/files/18_1028_powder_perfection_application_pgs.pdf" style="border-style:solid;border-width:1px;border-color:inherit;" target="_blank">DOWNLOAD TUTORIAL</a></p> </div><div class="field field-name-field-fc-title field-type-text field-label-above field-wrapper"><div class="field-label">Fc title:&nbsp;</div>APPLICATION</div> </div> </div>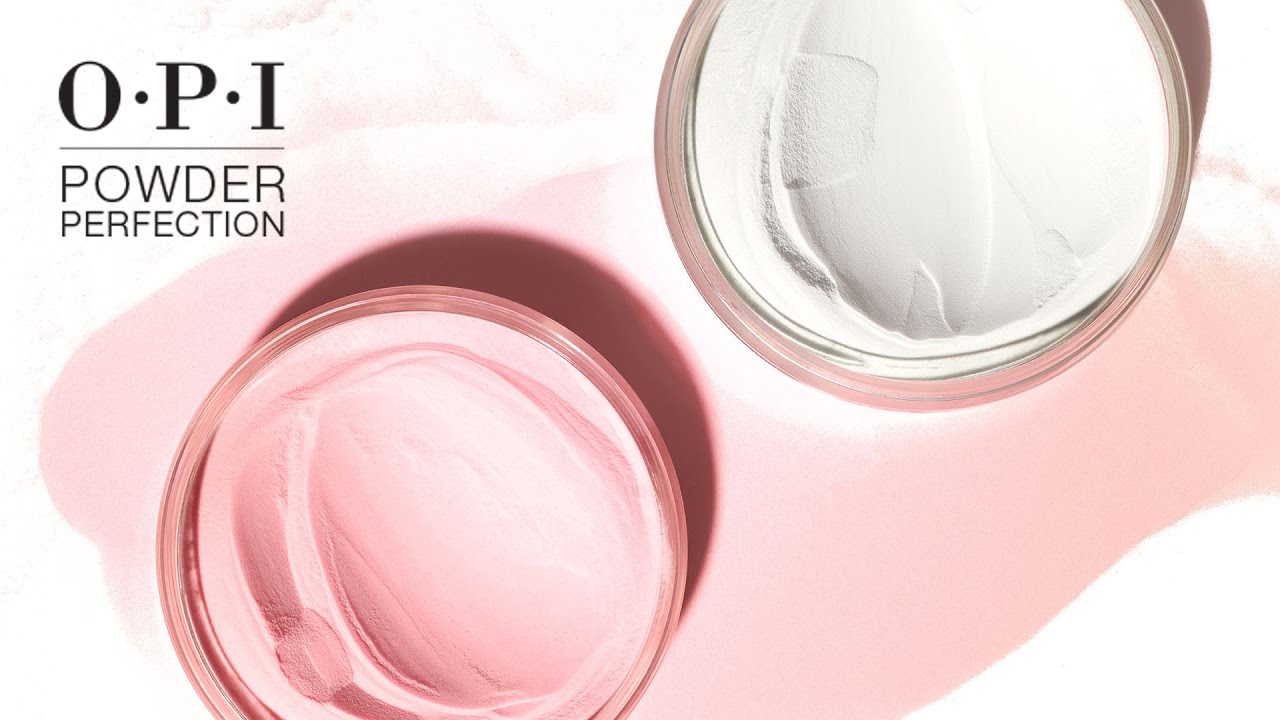 <div class="entity entity-field-collection-item field-collection-item-field-videos clearfix" about="/field-collection/field-videos/400610" typeof=""> <div class="content"> <div class="field field-name-field-video field-type-file field-label-hidden field-wrapper"><div id="file-83031" class="file file-video file-video-youtube"> <h2 class="element-invisible"><a href="/files/powder-perfection-french-tips">Powder Perfection | French Tips</a></h2> <div class="content"> <div class="media-youtube-video media-youtube-9"> <iframe class="media-youtube-player" id="media-youtube-5s-jlcey9-a" width="640" height="390" title="Powder Perfection | French Tips" src="https://www.youtube.com/embed/5S_JlCeY9-A?wmode=opaque&controls=&enablejsapi=1&modestbranding=1&playerapiid=media-youtube-5s-jlcey9-a&rel=0&showinfo=0&color=white&autohide=1" name="Powder Perfection | French Tips" frameborder="0" allowfullscreen>Video of Powder Perfection | French Tips</iframe> </div> </div> </div> </div><div class="field field-name-field-fc-short-description field-type-text-long field-label-hidden field-wrapper"><p class="rtecenter"><a class="paragraph-button" href="/sites/default/files/OPI_SBS_OPIPowderPerfectionClassicFrench.pdf" style="border-style:solid;border-width:1px;border-color:inherit;" target="_blank">DOWNLOAD TUTORIAL</a></p> </div><div class="field field-name-field-fc-title field-type-text field-label-above field-wrapper"><div class="field-label">Fc title:&nbsp;</div>FRENCH TIPS</div> </div> </div>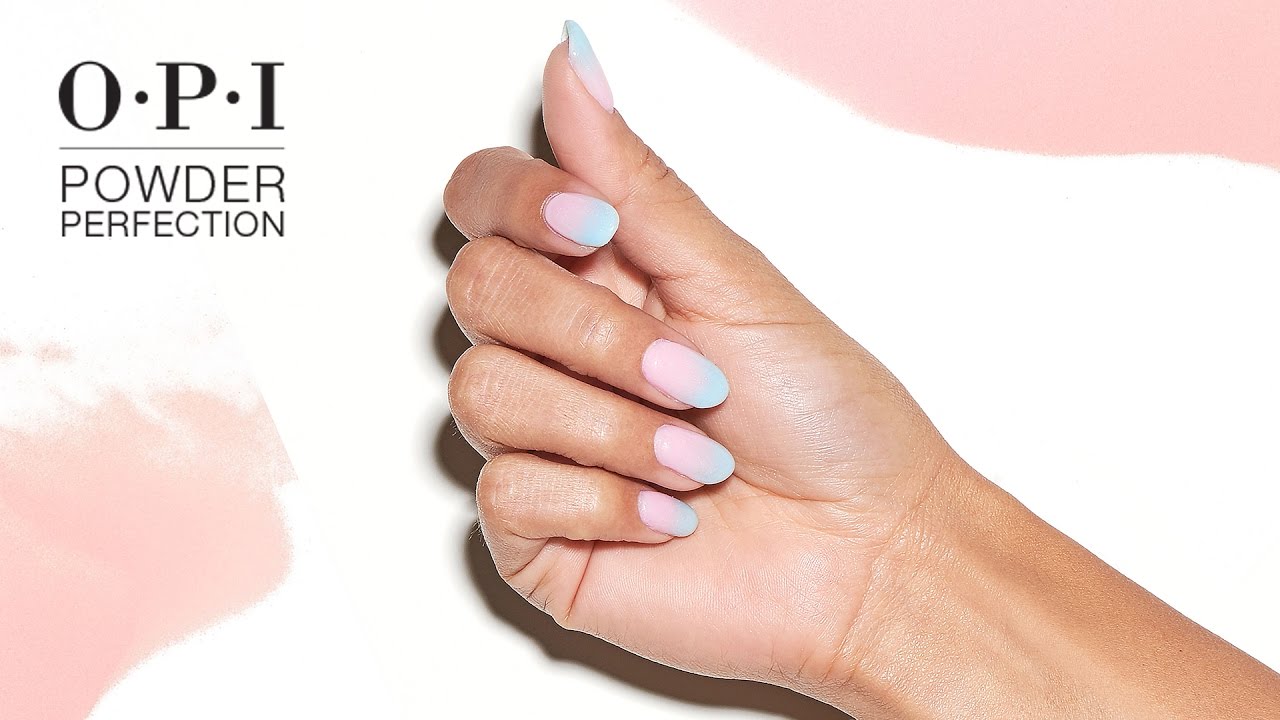 <div class="entity entity-field-collection-item field-collection-item-field-videos clearfix" about="/field-collection/field-videos/400611" typeof=""> <div class="content"> <div class="field field-name-field-video field-type-file field-label-hidden field-wrapper"><div id="file-83036" class="file file-video file-video-youtube"> <h2 class="element-invisible"><a href="/files/powder-perfection-gradient">Powder Perfection | Gradient</a></h2> <div class="content"> <div class="media-youtube-video media-youtube-10"> <iframe class="media-youtube-player" id="media-youtube-7n1e2agdtce" width="640" height="390" title="Powder Perfection | Gradient" src="https://www.youtube.com/embed/7N1E2aGdtCE?wmode=opaque&controls=&enablejsapi=1&modestbranding=1&playerapiid=media-youtube-7n1e2agdtce&rel=0&showinfo=0&color=white&autohide=1" name="Powder Perfection | Gradient" frameborder="0" allowfullscreen>Video of Powder Perfection | Gradient</iframe> </div> </div> </div> </div><div class="field field-name-field-fc-short-description field-type-text-long field-label-hidden field-wrapper"><p class="rtecenter"><a class="paragraph-button" href="/sites/default/files/OPI_SBS_OPIPowderPerfectionOmbre.pdf" style="border-style:solid;border-width:1px;border-color:inherit;" target="_blank">DOWNLOAD TUTORIAL</a></p> </div><div class="field field-name-field-fc-title field-type-text field-label-above field-wrapper"><div class="field-label">Fc title:&nbsp;</div>OMBRE</div> </div> </div>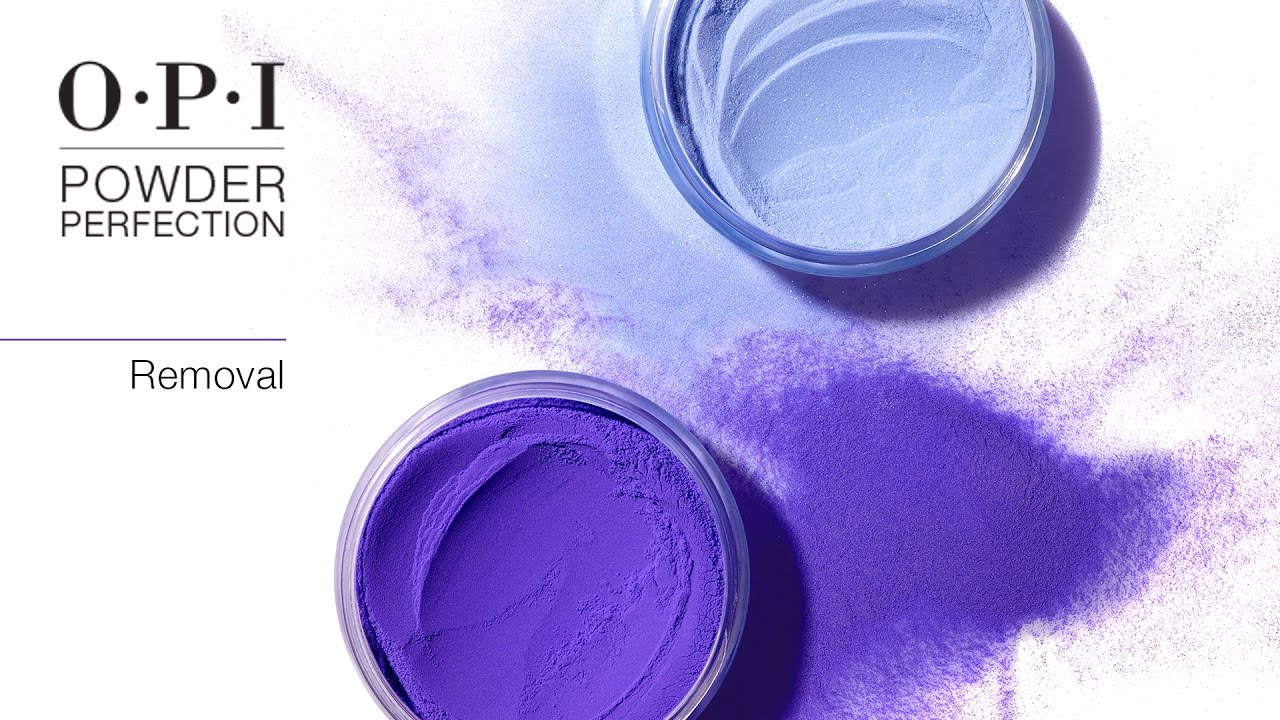 <div class="entity entity-field-collection-item field-collection-item-field-videos clearfix" about="/field-collection/field-videos/400612" typeof=""> <div class="content"> <div class="field field-name-field-video field-type-file field-label-hidden field-wrapper"><div id="file-83041" class="file file-video file-video-youtube"> <h2 class="element-invisible"><a href="/files/powder-perfection-removal">Powder Perfection | Removal</a></h2> <div class="content"> <div class="media-youtube-video media-youtube-11"> <iframe class="media-youtube-player" id="media-youtube-wfb08d3f2ag" width="640" height="390" title="Powder Perfection | Removal" src="https://www.youtube.com/embed/WFb08D3f2ag?wmode=opaque&controls=&enablejsapi=1&modestbranding=1&playerapiid=media-youtube-wfb08d3f2ag&rel=0&showinfo=0&color=white&autohide=1" name="Powder Perfection | Removal" frameborder="0" allowfullscreen>Video of Powder Perfection | Removal</iframe> </div> </div> </div> </div><div class="field field-name-field-fc-short-description field-type-text-long field-label-hidden field-wrapper"><p class="rtecenter"><a class="paragraph-button" href="/sites/default/files/18_1028_removal_spd.pdf" style="border-style:solid;border-width:1px;border-color:inherit;" target="_blank">DOWNLOAD TUTORIAL</a></p> </div><div class="field field-name-field-fc-title field-type-text field-label-above field-wrapper"><div class="field-label">Fc title:&nbsp;</div>REMOVAL</div> </div> </div>